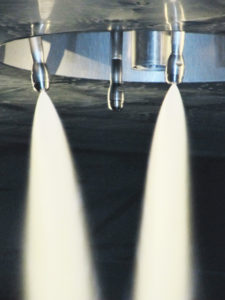 As a local developer of world-leading spray dry nozzle, nozzle check valve technology and tank cleaning nozzles and chamber wash CIP reel system. Spray Nozzle Engineering has been at the forefront of total spraying solutions for dairy processing in New Zealand and the Pacific Rim.
No matter what your dairy processing needs or speciality, Spray Nozzle Engineering has a product for both liquid dairy, dry dairy and packaged dairy products.
As a total fluid handling specialist, the company offers spray nozzles, air knife nozzles, tank cleaning solutions, washdown and chemical application products for all your dairy process needs.
From the farm to the factory, Spray Nozzle Engineering has you covered in New Zealand. Dairy hose nozzles for milking shed washdown, to refrigerated farm vat CIP called M-Series, to biosecurity hygiene milk floor and milk tanker sanitising to dairy tanker truck wash foam applicators and more, Spray Nozzle has your farm-based spraying, chemical application and washdown cleaning covered.
Dairy plant processing requires the use of washdown, cleaning, Spraying, CIP, chemical sanitising, foam application equipment, safer compressed air blowing nozzles, water saving technology and stainless washdown reels to store hose safely; Spray Nozzle Engineering can assist with products for all these applications, all from one New Zealand source.
Spray Nozzle Engineering can also assist with safer code compliant spray dry nozzle and check valve technology called Click&Dry. As New Zealand only local spray nozzle innovator, they have a spray dry nozzle, spray lance, nozzle check valve system, oil-vitamin and lecithin spray nozzle lance systems for all dairy powder and spray dryer types, from whole milk powder, whey powder, infant formula, whole milk powder, skim milk powder and more. Reducing operating costs, increasing powder quality and hygiene, reducing spray dryer chamber explosion risk and operator assembly errors, and meeting international code compliance and fit for purpose spray dry nozzle designs, the Click&Dry nozzle is now used by New Zealand dairy companies and processors worldwide.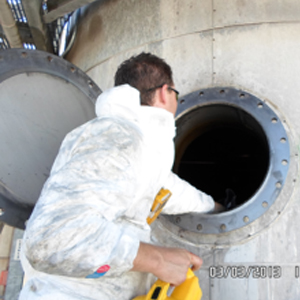 Dairy plants are constantly looking for energy and water savings while being able to work safer and more efficiently, and Spray Nozzle Engineering has the spraying solutions to help. As a leading supplier of safer compressed air nozzles, safety air guns, exhaust port silencers, air knives and air-drying nozzles, they are a partner supplier and stockist of Silvent safety compressed air blowing technology. Whether you want to save air in applications such as air blowing, drying, air knives, or blow down with air guns, or want to save compressed air costs and use, Spray Nozzle Engineering and Silvent has you covered.
Water saving is a large focus in the New Zealand Dairy processing Industry. Spray Nozzle Engineering has a total spraying solution to all your washdown and process water saving requirements. Ergonomic trigger nozzle washdown guns by Strahman and stainless steel spring rewind hose reels for safer washdown hose storage from Reel Tech are a part of the complete cleaning range. Twist nozzles for larger hose sizes to compact washdown guns for packaging lines and everything in between, Spray Nozzle Engineering has a washdown hose and water-saving solution for all washdown applications.
Storage tanks, milk silo's, evaporators and concentrate tanks must all be cleaned with tank cleaning CIP nozzles as part of the dairy hygiene process and one company Spray Nozzle Engineering has spraying systems to all your CIP and tank cleaning needs. As the inventor of the M-Series rotating tank cleaning nozzle for better tank cleaning, the M-Series replaces outdated spray ball technology, with a clog free and improved impact tank clean; clean tanks more efficiently with less water and chemicals with M-Series CIP tank cleaning nozzles.
Some of our products that specialise in the dairy industry: