Contact Us
Spray Nozzle Engineering Ltd - Your Total Spraying Solutions Partner
Spray Nozzle Engineering is New Zealand's leading supplier, innovator and developer of spray nozzle, CIP and check valve technology. As part of the Spray Nozzle Engineering / Reel Tech Group, our expertise in both fluid mechanics and safer hose handling technology; allows us to provide both individual and complete package solutions for spraying, blowing and washdown applications.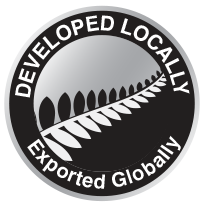 The group holds several international and New Zealand patents and is a local innovator and exporter of technology in the field of spray dry nozzles and check valves, CIP tank cleaning systems, spray nozzles, safety air knives and air guns, wash down guns, hose reels, foaming, sanitising equipment and water cannons. As the only New Zealand innovator / designer of spray dry nozzle and check valve technology, we are proud of supporting our kiwi dairy, food and beverage industries.
Contact Us
Industries We Service
Since 1995 we have worked with Kiwi companies supplying total spraying solutions for coating, spraying, cleaning, blowing and drying
Not sure what you're looking for?
Whether you are in need of urgent assistance or simply have a product or application enquiry, it is good to know that your total spraying solutions are a button away. We offer solutions to optimise production saving time, money and energy with CIP, spray nozzles, air knives, wash down guns, stainless steel hose reels and foaming sanitising equipment. We also have a range of catalogues suited for your industry needs, send in a request and get free nozzle advice today.
Spray Nozzle Engineering is the only local specialist manufacturer and distributor of unique patented spray nozzles and wash down solutions such as tank cleaning nozzles, air guns, spray guns, CIP hose reels, air knives, foamers, valves, air guns, silencers and check valves.
We provide hands on problem solving, engineering and application know-how to provide truly engineered solutions for your applications.